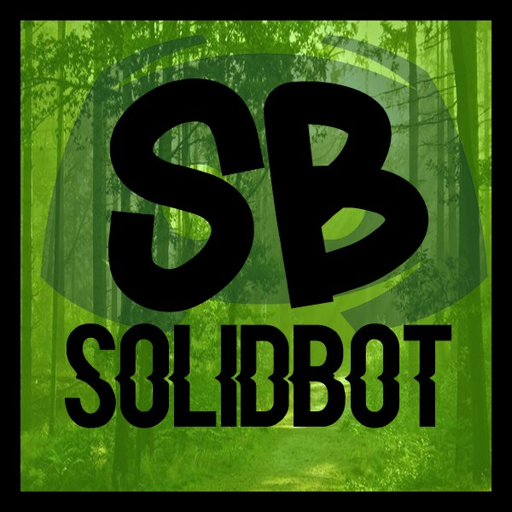 ONLINE
SolidBot
discord.js
Solidbot is Multi-Bot with 110+ commands, now is in BETA, allows to bump your server,play/download music,check fortnite stats and many more!
Created By:

Roki_100# 0230
SolidBot:
Solidbot is Discord Multi-Bot Multi means it has many commands with other categories, like music and administration, now its in BETA and can be bit buggy, SolidBot for example can send random dog photo, random cat photo, can say your message but in emotes, can download music from youtube, can check truckersmp profiles of players, check fortnite stats, or welcome new joining members for you! And many more other features...
Main features:
-Bump your server
-Play music
-Download music from youtube
-Check fortnite stats
-Check TruckersMP profiles, check version, rules, server status
-Welcome new members
-Have many fun/say in ASCII, emotes etc.
-Look at random cute dogs, doges(shibe), cats and many more!
-Many More...
---
Bot is being regularly updated!
Commands on total is 130+ so you will find something for you
---
Prefix is . for command list write .help
WARNING!
Bot can be bit buggy when has no required permissions, if you want make sure if command failed, create channel sb-errors, and bot will send error messages to that channel.
In future every command will check permissions and give correct output
---
---
Short informations about commands:
| Command Categories | Includes Premium commands? | Includes Vote-Locked commands? |
| --- | --- | --- |
| Basic | No | No |
| Music | No | Yes |
| Fun | No | No |
| Administration | No | No |
| Utility | No | No |
| Other Categories | No | Yes |
---
---
Rules
SolidBot ToS:
Any command Spam can be ended with global ban for commands

Any server made for spamming bots will be blacklisted

Any attempt to copy bot can result law problems

Raiding support server will result global ban for commands, without chance to unban
SolidBot Privacy Policy:
We are not logging anything that is not affiliated with SolidBot

^ We are logging: Command usage of some commands, Votes, Server IDs, User IDs (in order to global bans if needed) ^
SolidBot Satefty:
Developer has two factor auth

Token leaks is not possible

No one has bot token except developer (Roki)

Bot is hosted on Private Server where only developer knows password (has access)
---
Usage of SolidBot will be always free! :D

---
To Do List:
Economy

Premium

Custom Prefixes Done!

Lavalink Music (Low Priority)
---

Support server:
© 2018/2019 Roki_100#0230