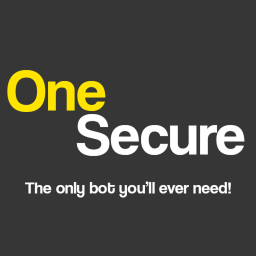 What even is OneSecure?
Protect your Roblox and Discord community with OneSecure!
We offer Roblox game logging with 24/7 support. If you have a Roblox game you wish to be monitored and moderated - OneSecure can log join requests, have minimum age limits, chat logs and bans - Everything that happens within your game can be monitored from your Discord with ZERO CODING required!
NEW UPDATE:
Need a moderator to your game? Now give us a call with our new protection module!
Part of 'The Bot Family'