hoiguy
hoiguy is a Yu-Gi-Oh! bot that allows you to view cards and decklists. The bot supports all Yugioh TCG cards, but has a Duel Links focus.
---
hoiguy is a Duel Links focused Yu-Gi-Oh! utility bot that allows you to view cards and decklists in your server. The bot supports viewing all currently available TCG & OCG cards. Any sample decklists will be in Duel Links format specifically, but it also includes support for visualizing up to 100 card decklists from .ydk files.
Overview of Basic Commands:
You can view a card's image via the !card command: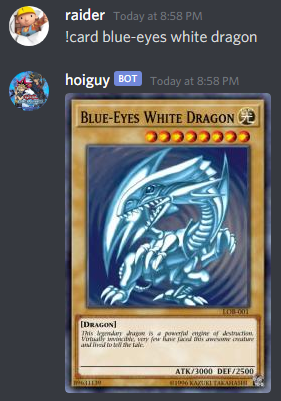 Viewing a card's information via the !info command: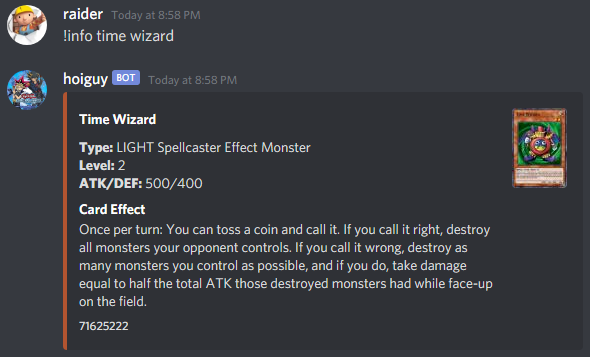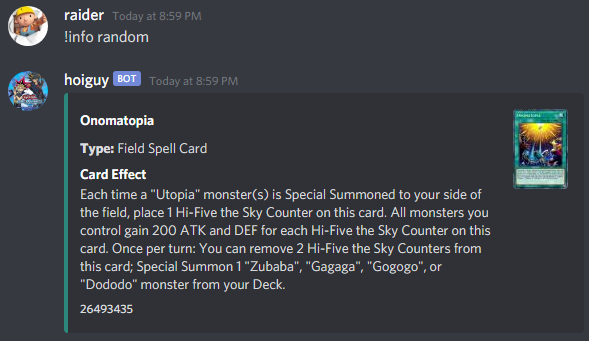 The !card and !info commands can be used in succession to see the requested information about the last card loaded in the channel, for example: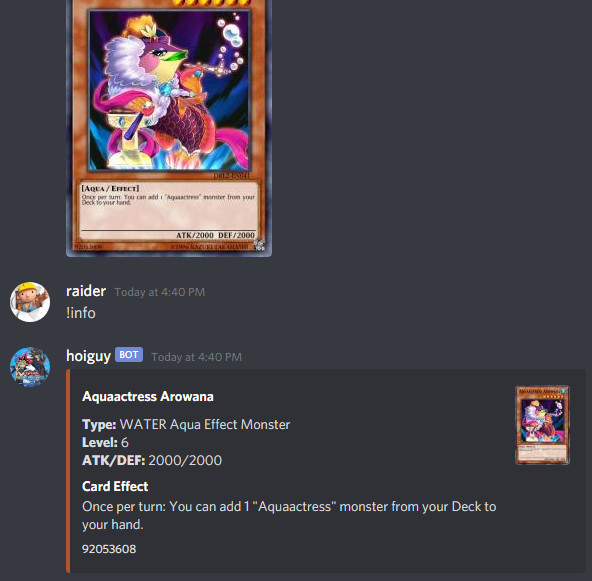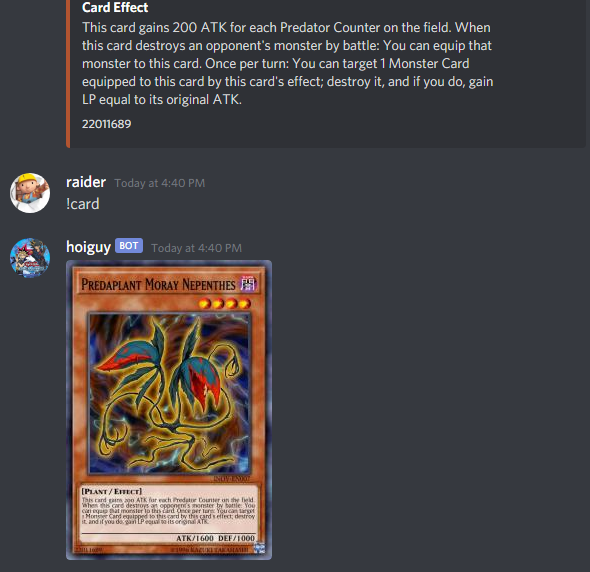 Given a specified decktype, the !deck / !list command will attempt to search the Duel Links Meta website for a sample decklist. The !decktype command can also be used to attempt to find a link to the breakdown page for the archetype.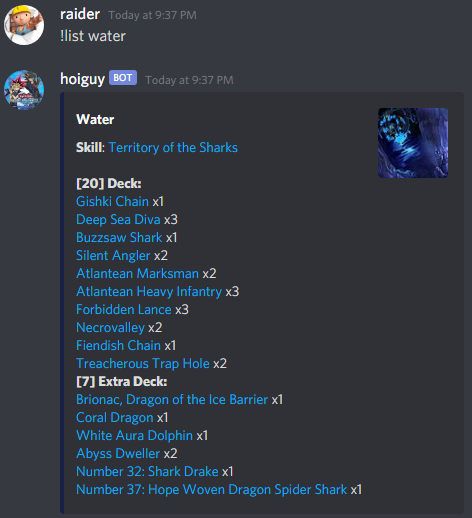 You can also attach a .ydk file with the !deck / !list command: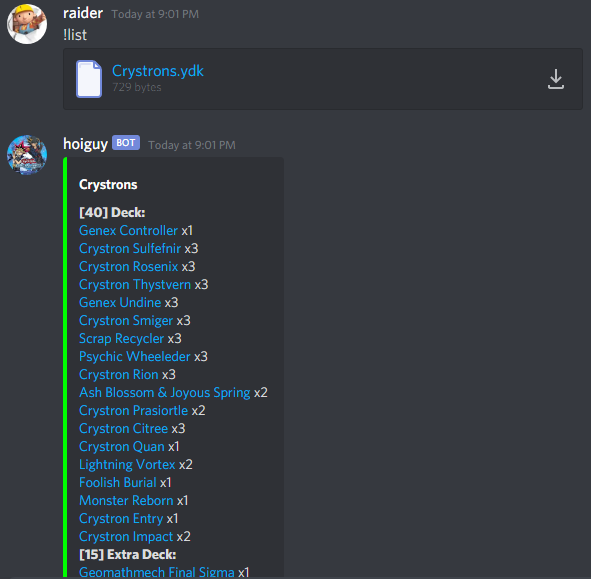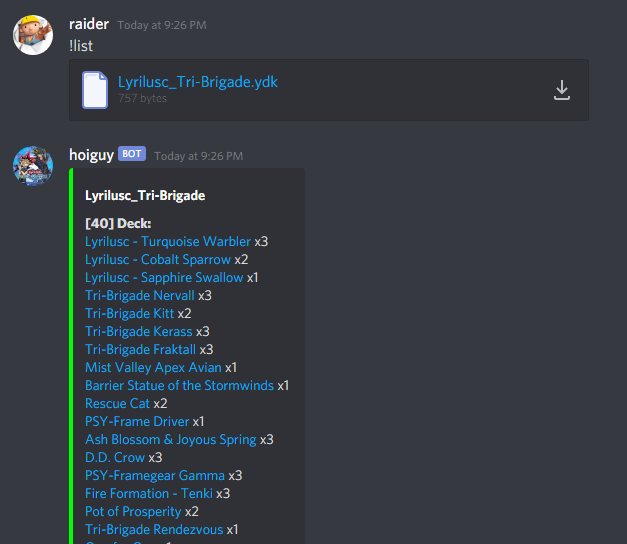 You can also view Duel Links boxes & structure decks in your server, via the !box and !structure commands respectively: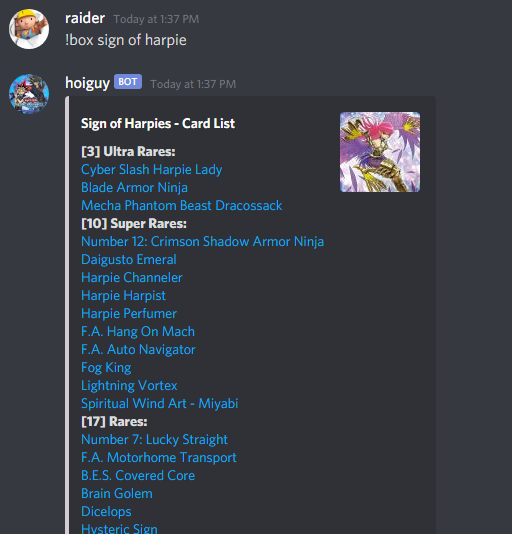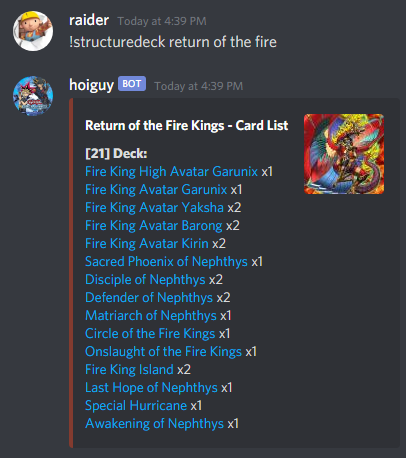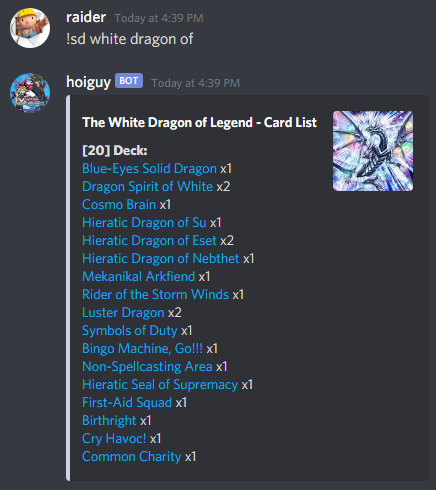 The bot also includes other miscellaneous utility commands, which can all be seen with the !help command. If you have any questions, suggestions or would like to report any issues with the bot, feel free to DM me - raider#2617