PixelBoard [pixel]
Buy, sell and fight for pixel's on your server's Pixelboard. Pixelboard is an economy bot, and multiplayer game which provides endless fun.
---
Welcome to Pixelboard!
Pixelboard is a marketplace game that lets your community buy, sell and paint pixels on your Pixelboard.
Earning Pixi this way is simple, fun, and a great community activity to bring your members together.
Each player begins with ✨100 pixi. Your profile shows your balance
pixel profile

Dig to earn more pixi!
pixel dig

Each pixel on the board has a price and a color.
pixel board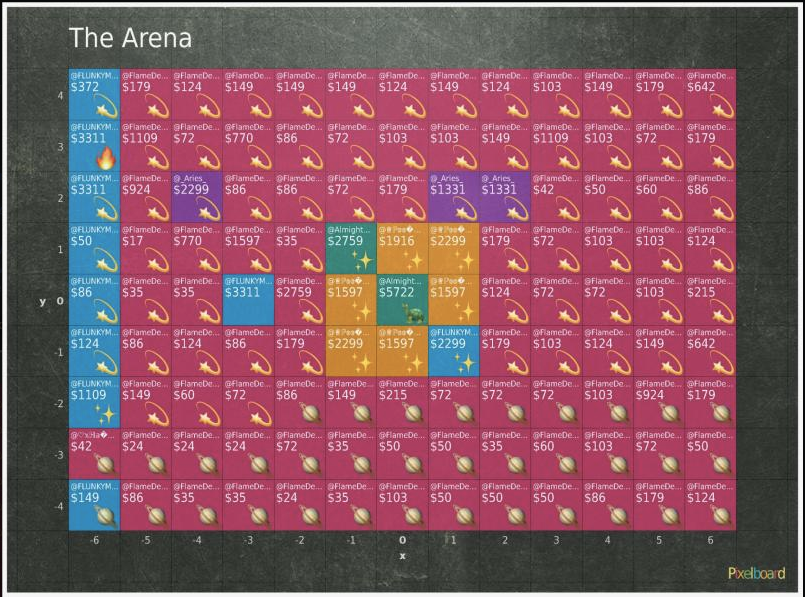 If you have enough pixi, you can buy any pixel on the board.
pixel paint 0 -3 green
pixel paint 0 -3 🪐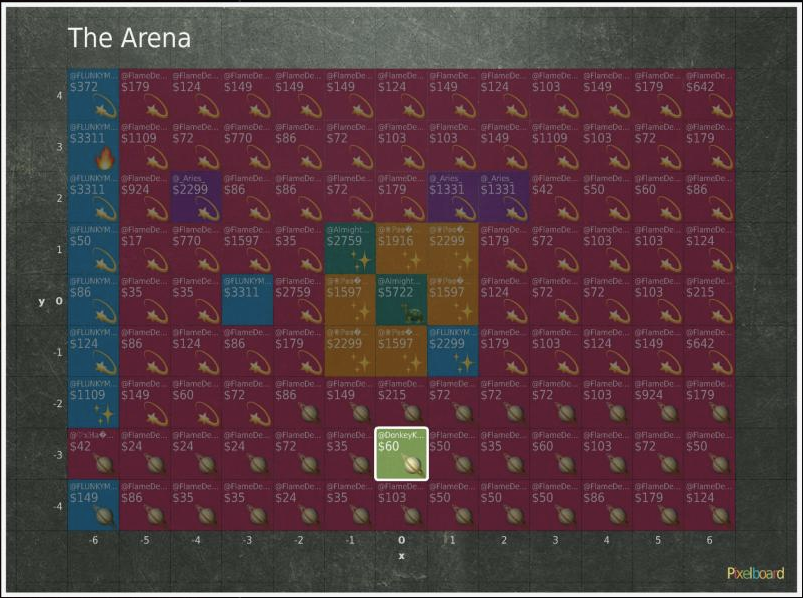 When someone buys your pixel, the proceeds are deposited into your balance.
The Leaderboard tracks the top players.
pixel leaderboard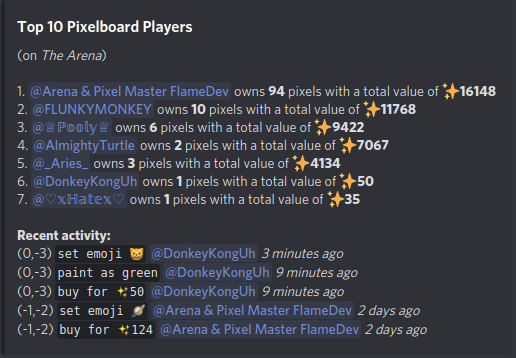 Become your community's top pixel pioneer with Pixelboard!