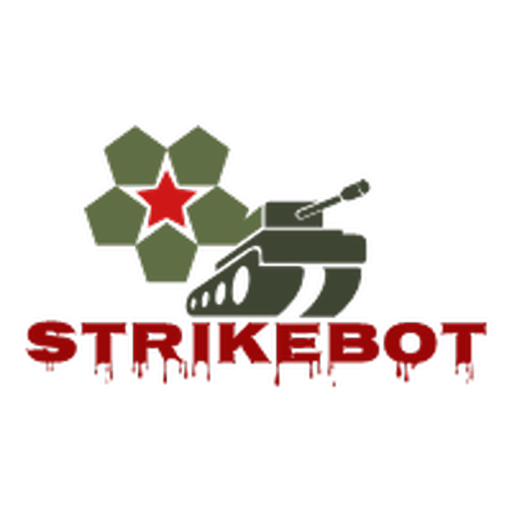 ONLINE
StrikeBot
discord.py
A bot game that aims to conquer the islands and collect more resources, compete with the different existing factions
Created By:
ttd# 9718
This Bot Powers the Following Communities:
Langage: English and french Available. do the +&changelang command to change langage. NB: do the +&profile command before to registrer yourself
pick up the box and discover the surprise package
recruit soldiers, build your bases and prepare your units for combat
build factories, build your gear (TANK, HUMVEE...) and set off to conquer the islands! join new factions and win even more!
increase the GDP of your faction and climb the global ranking
let the battle begin!
Pour la communauté française.
Récupérez la box et decouvrez le paquet surprise
Ramassez du Stuff legendaire et lancez des raids contre les autres joueurs
Ameliorez votre pelleteuse et gagnez des ressources comme aucun autre joueur
Recrutez vos soldats, construisez vos bases et préparez vos unités pour un combat sans pitié 💥
Ameliorez votre usine, fabriquez vos engins de guerre (TANK, HUMVEE...)et partez a la conquete des iles !
Rejoignez une faction et devenez le maitre de la guerre 💥
QUE LA GUERRE COMMENCE !!