Gachapon
+30k Characters | New Card Game | Anime, Manga, Games, Light Novels and Manwa characters are in our bot! Play Gachapon!
---
Gachapon is a fun card·collection discord game. Made
Basic commands: g!gacha: · You can drop 2 cards every 20minutes and grab reacting to 1 or 2 every 10minutes.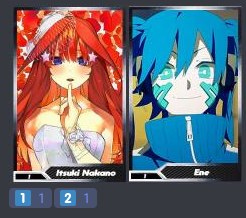 g!top: · Shows the list of most wished characters.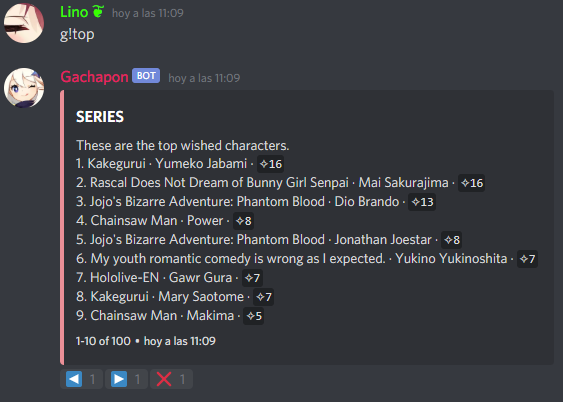 g!collection:
· Shows your collection, and you can react with the number of the character ID for showing a little preview.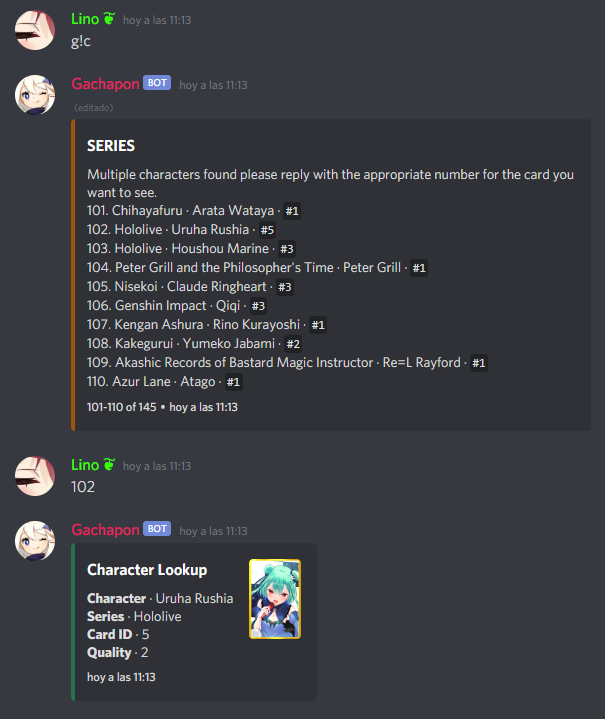 g!view:
· Shows a card of your collection with details.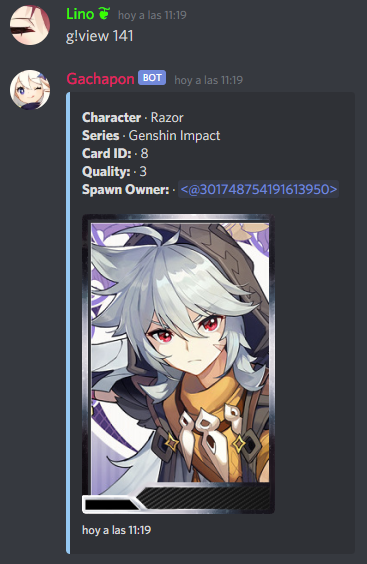 And a bunch of more commands, like for wishing characters, recycle cards for upgrading others, daily, and more coming soon!
Actually on Beta and adding lot of things weekly.