RainbowMe
Add some rainbow flair to your Discord profile picture! Discord bot created by @dxf to celebrate Pride 2020. Grabs users' existing profile pictures, and overlays a rainbow to create a border using Pillow.
Examples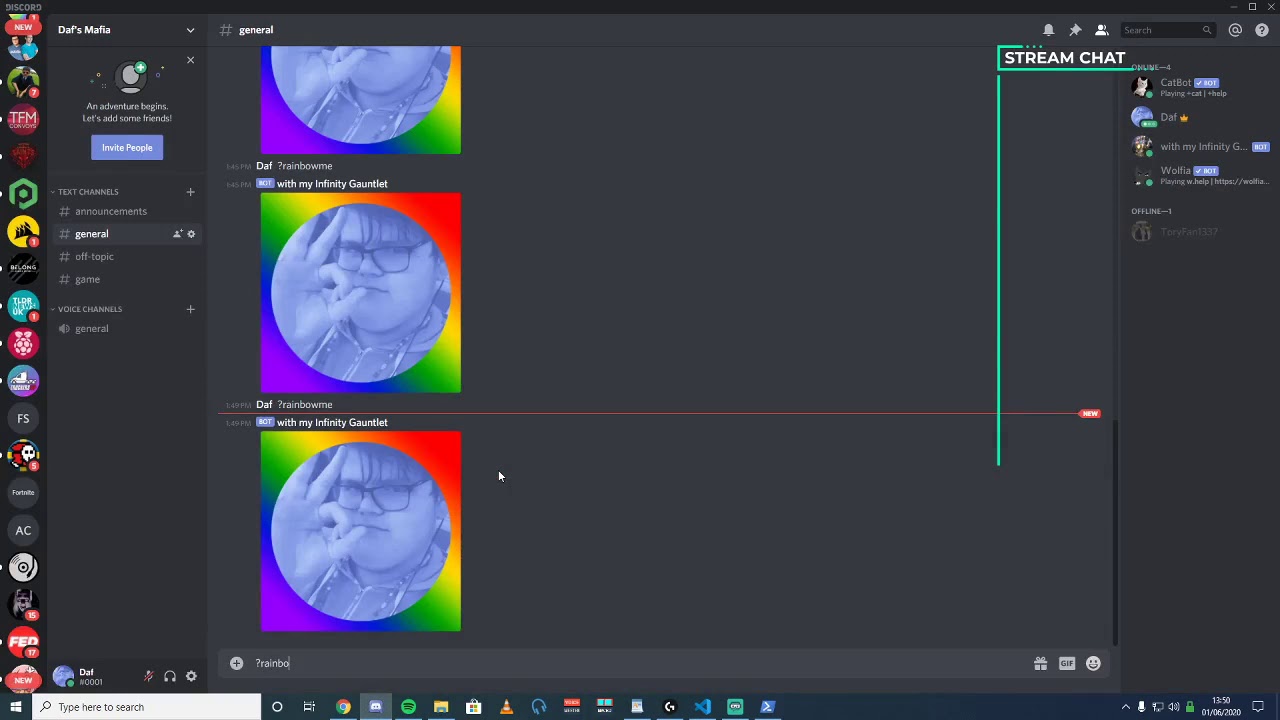 Click me to watch a video example on YouTube!
Installation
Install dependencies.
Clone/download repo.
Replace your token in creds.py
Run!
Credits
Thanks to the TruckersFM team for the initial overlay.