Created By:
NeutronStars# 4611
Partner OMGServ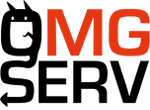 English
Hi everyone !
I'd like to present you Yu-Gi-Oh Collector, which is a game in which you'll have to collect about 19,000 available cards of the famous game Yu Gi Oh
There are different ways to collect cards :
Boosters
Hourly (command to do once every hours)
Daily (command to do once every days)
At your first play, you will have to accept the GDPR. Then as a welcome gift you will recieve 4 common Boosters and 1 rare Booster. The more cards you will have, the more you will gain experience and levels.
Levels will allow you to collect more money with hourly and daily (There will be other ways to earn money in the future).
With this money, you will be able to buy boosters in the shop.
For more informations about the commands, see the screenshots below.
Enjoy your playing ! NeutronStars.
---
Français
Bonjour à tous !
Je vous présente Yu-Gi-Oh Collector ou le but est de collecter les quelques 19 000 cartes disponibles du célèbre jeu Yu Gi Oh.
Il y a plusieurs manière de collecter des cartes Yu-Gi-Oh:
Les Boosters
Hourly (Commande à faire une fois par heure.)
Daily (Commande à faire une fois par jour.)
Lors de votre première participation, il vous faudra accepter la GRPD. Ensuite en guise de bienvenue vous aurez le droit à 4 Boosters Common et 1 Booster Rare. Plus vous recoltez de carte et plus vous gagnerez de l'expérience et de niveau.
Les niveaux vous permettront de collecter plus d'argent sur les hourly et daily. (Des nouveautées futures vous permettrons d'obtenir de l'argent également.)
Avec cet argent, vous pourrez vous achetez des boosters dans la boutique.
Pour plus d'information sur les commandes, voir les screens en dessous.
Bon Jeu ! NeutronStars.
---
Commands samples:
!ygo register (This allows you to register so you can start playing.)
!ygo profile (See his game profile)
!ygo hourly (Get his hourly reward.)
!ygo daily (Get his daily reward.)
!ygo booster (Open your boosters.)
!ygo inventory (See your inventory.)
!ygo card (See your card in you possessed.)
!ygo trade (trade with a other player. (Level 5 require))