tunes.ninja
Convert Spotify, Apple Music and SoundCloud links to other streaming platforms (YouTube, Soundcloud, Tidal) automatically with tunes.ninja!
---
tunes.ninja uses magical technology to convert Spotify and Apple Music links to all available streaming platforms automatically - when you send a Spotify or Apple Music link, tunes.ninja will reply with all available links.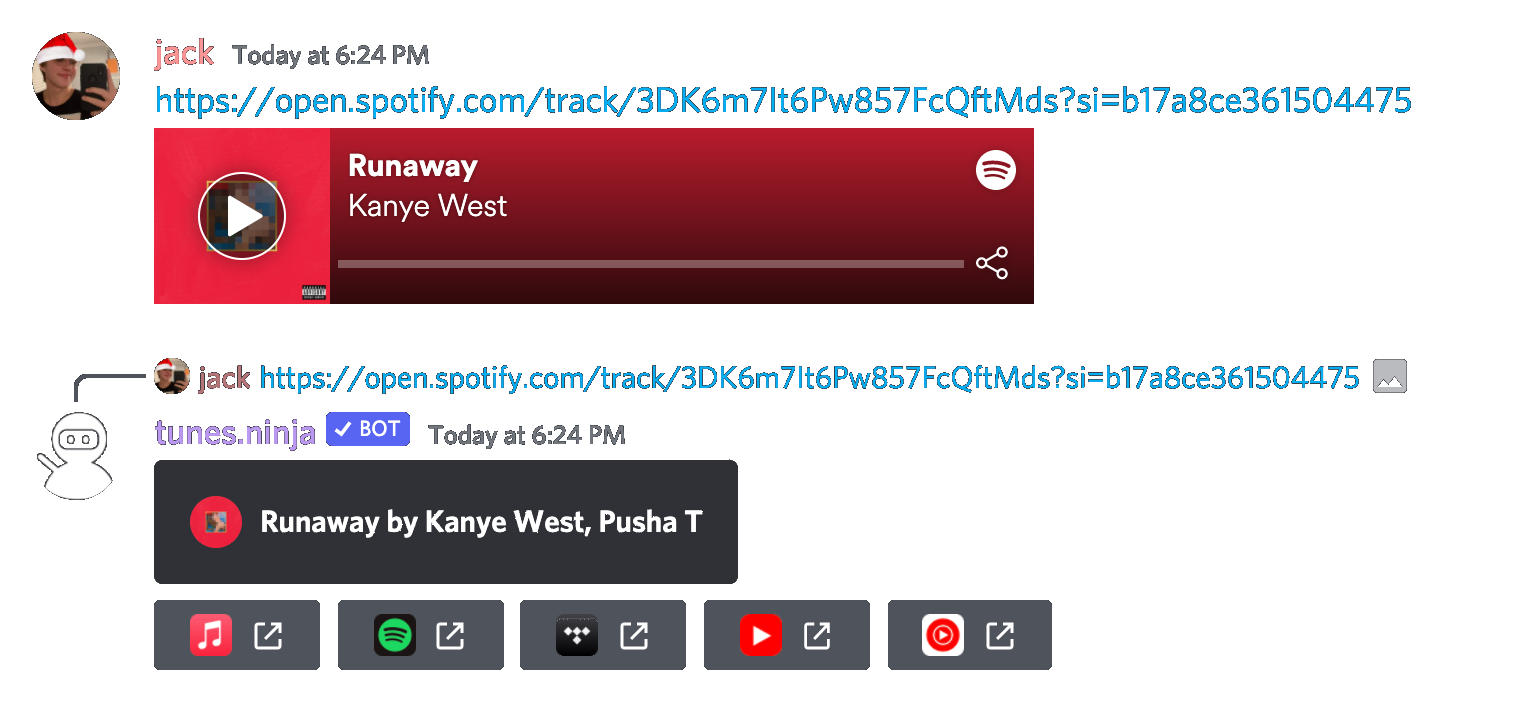 Commands
/ping - Check if the bot is online.
/spotify - Get the music link based on what you're listening to on Spotify.
/song [query] - Search for a song.
/config - Gets the server config.
/editconfig - Edits the server config.
/stats - Get bot stats.
/invite - Get an invite link to the bot.
/vote - Get a link to vote for the bot on Top.gg.