Assign roles based on your users' diamond hands 💎, paper hands 🧻 and whale 🐋scores.
Invite the bot and read our docs to get started!
The 2.5 Role bot uses detailed intelligence data about their users' on-chain behaviors to give them a diamond hands, paper hands, and whale score, and set roles based on their scores!
Server members can register their wallet addresses with 2.5 Intelligence and then view their profiles. Users only ever need to register once even if they are in multiple servers.
A 2.5 Intelligence profile consists of two scores. The first is a diamond hands score that classifies a user's behavior into one of several categories, from 🧻🧻🧻🧻🧻 to 💎💎💎💎💎. The second is a portfolio wealth score that classifies a user's NFT and token holdings into one of five categories.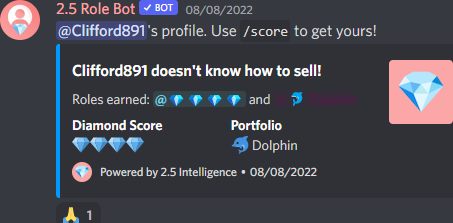 Read the docs for full command information.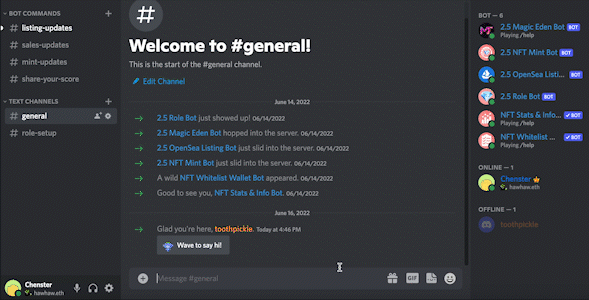 Over 10,000 web3 communities use our bots. We invest heavily in safety and security. Our focus on support and your server's success means you can rely on our bots.
Join our support server & open a ticket!