The #1 Discord bot! MEE6 gives you full control to create the discord server of your dreams. User-friendly, easy to set up & maintain!
Build the best Discord Server! Configure moderation, leveling, Twitch alerts, and much more with the easiest-to-use dashboard!
The best moderation tool for your server
Custom bot option
Transferable to another server
Custom commands and more!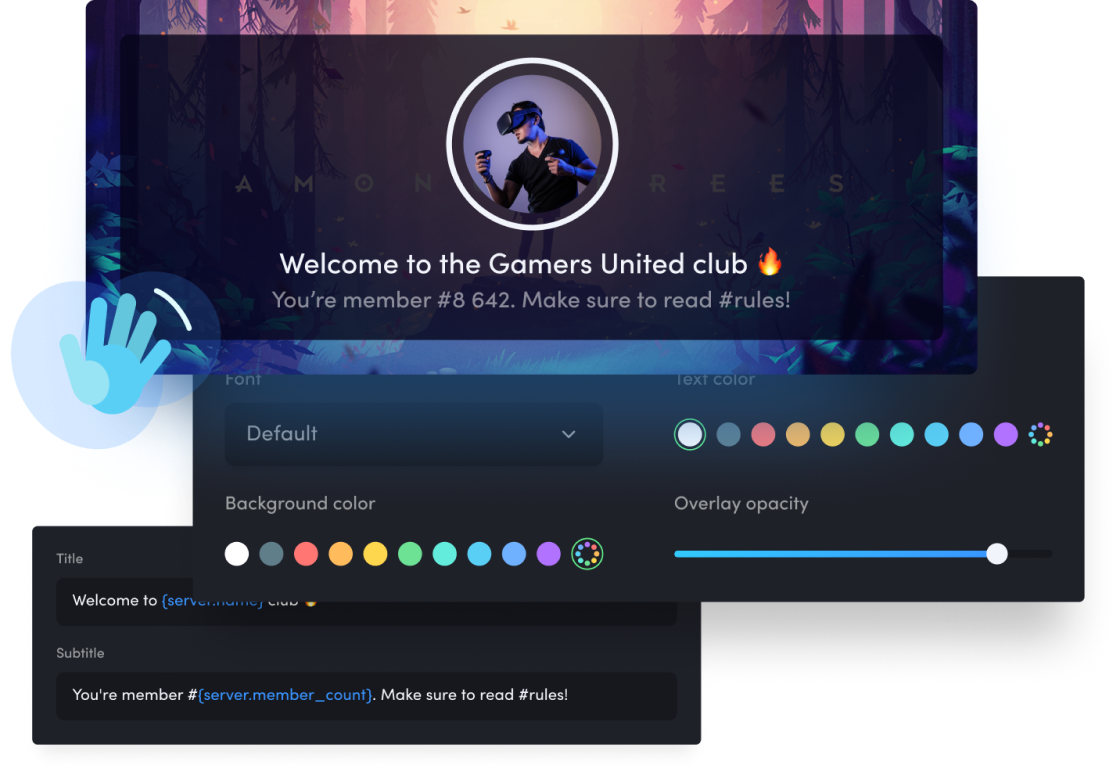 Say hi to the new users on your Discord server
Take advantage of the welcome message to inform newcomers about your server rules, topic, or ongoing events. You can design your own welcome card or keep it simple.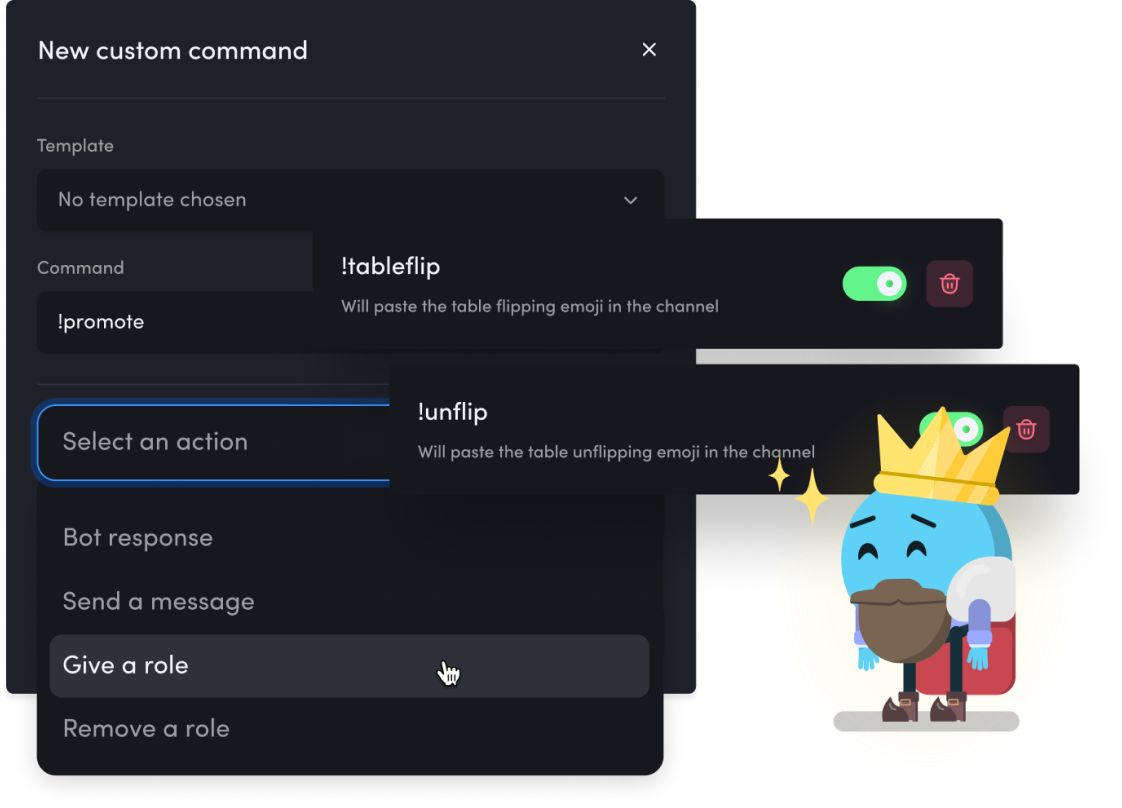 Easily create your own custom commands
MEE6 gives you complete control to create the command of your dreams! Create commands that automatically give and remove roles and send messages in the current channels or in the user's DM.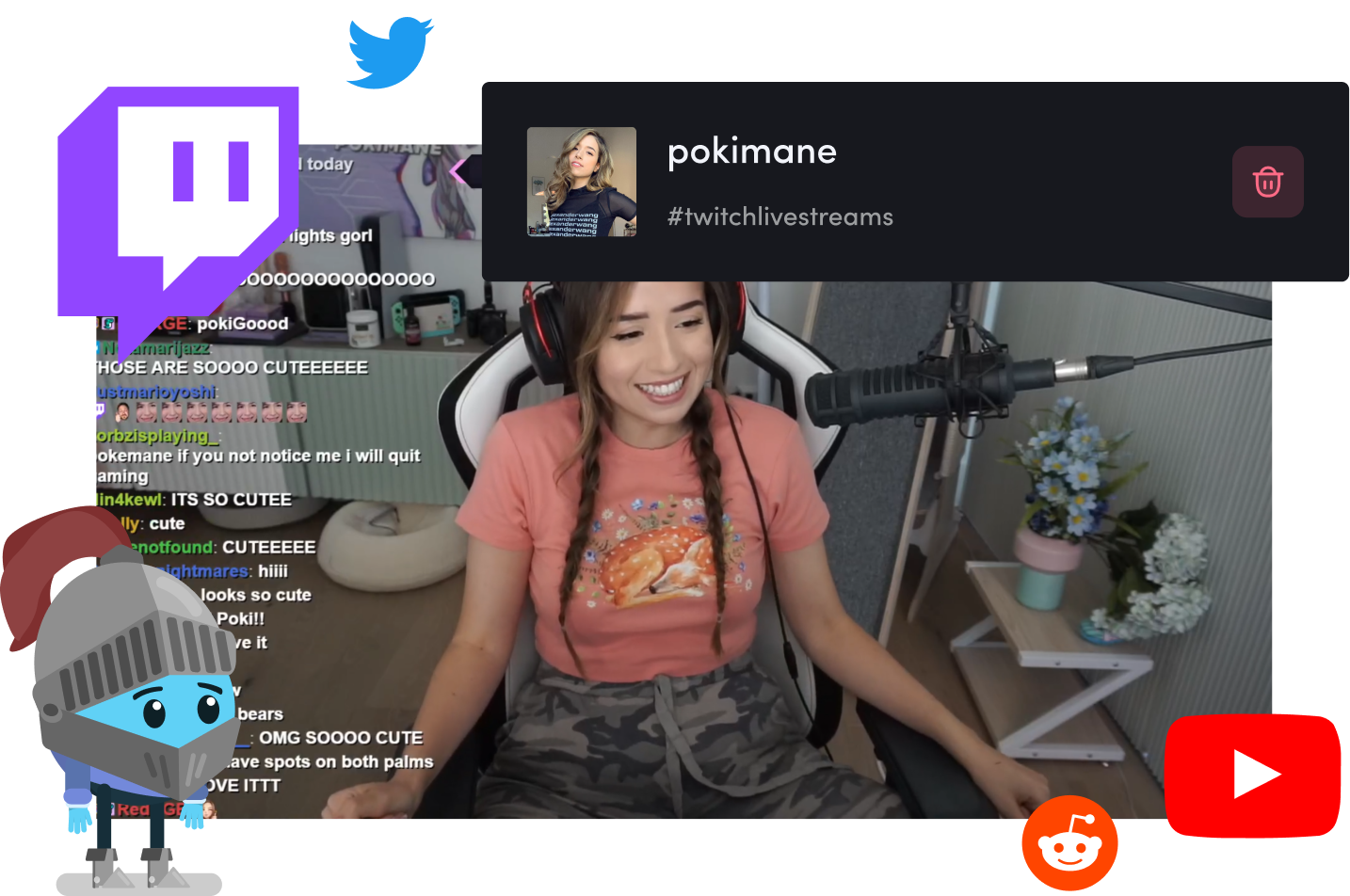 Quickly set up streaming & social media alerts
Notify your server when you or your favorite content creators begin to stream, upload, and post content. You can easily set up streaming alerts for Twitch, upload alerts for YouTube, and post alerts for Reddit and Twitter.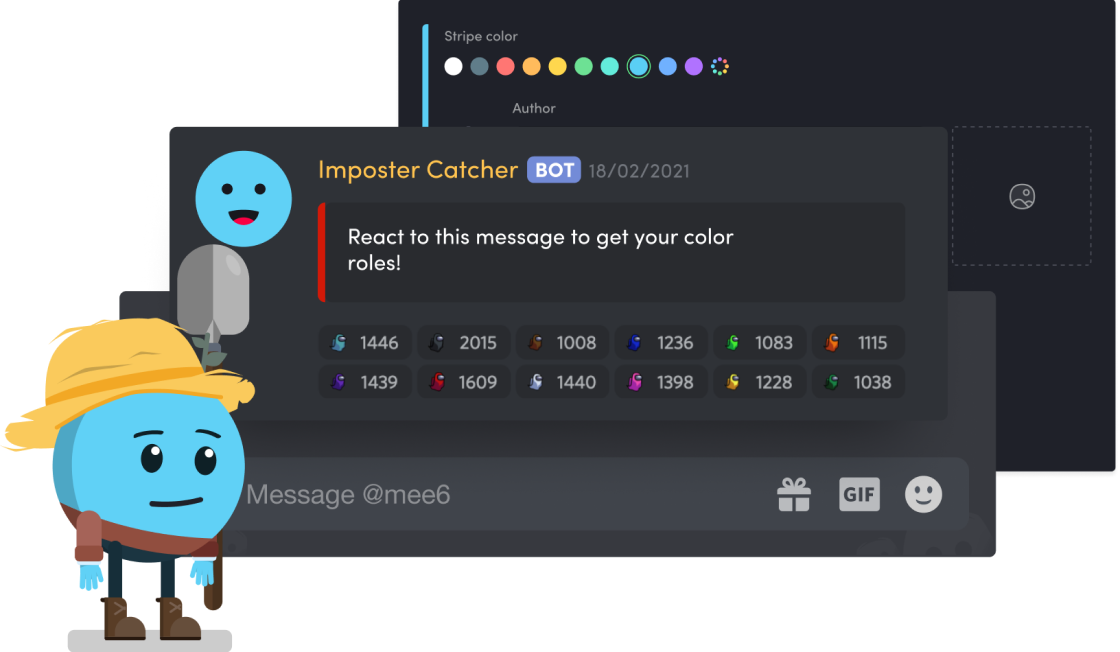 Give users the freedom to choose roles by reacting
Reaction roles are ready to be introduced to your server. Give your community the option to get pinged for new announcements, access other parts of your Discord server, or identify themselves by clicking on your chosen server's emoji.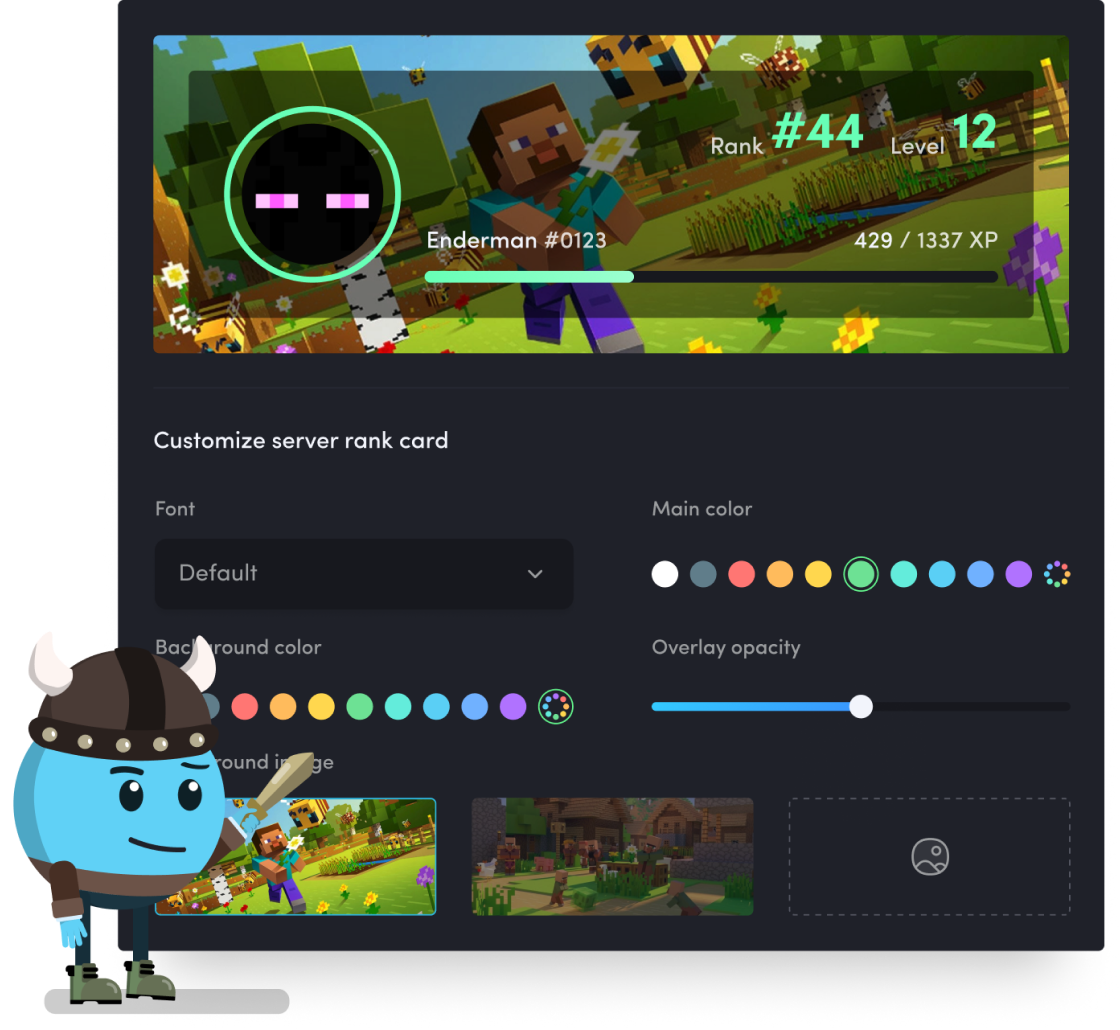 Levels and XP in your Discord Server
Gamers love to grind. Use our leveling system to identify and reward the most active members of your community. Let them show off a cool customizable rank card and compete for the mighty first spot on your leaderboard! Automatically give roles when they reach a certain level to reward the most active members with access to exclusive channels and privileged permissions.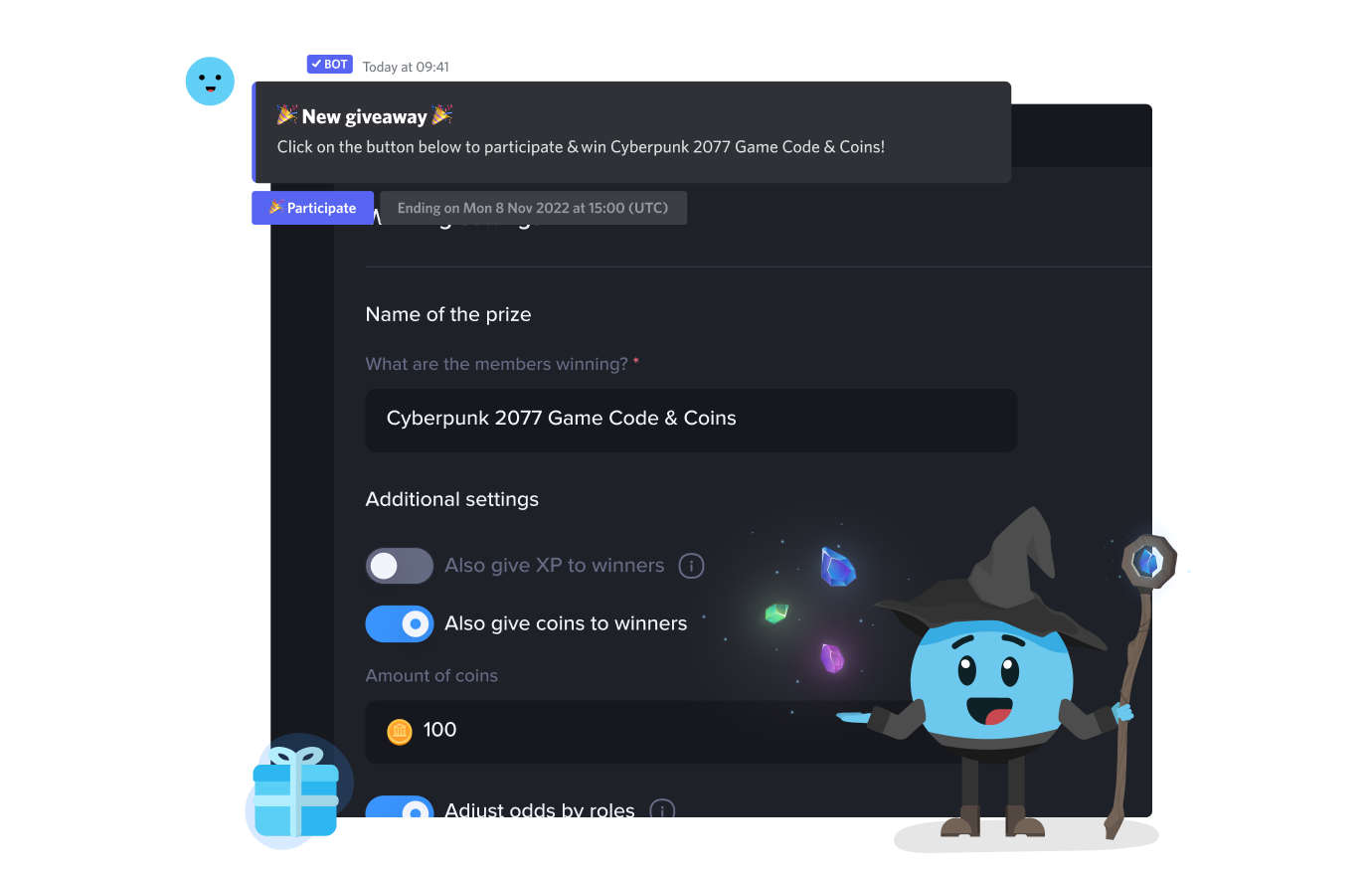 Organize Giveaways for your community
Your community members appreciate winning prizes. Keep your community engaged with Giveaways. Smoothly organize your Giveaways to reward users in your community. You can effortlessly create custom Giveaways for specific user groups or channels in your server.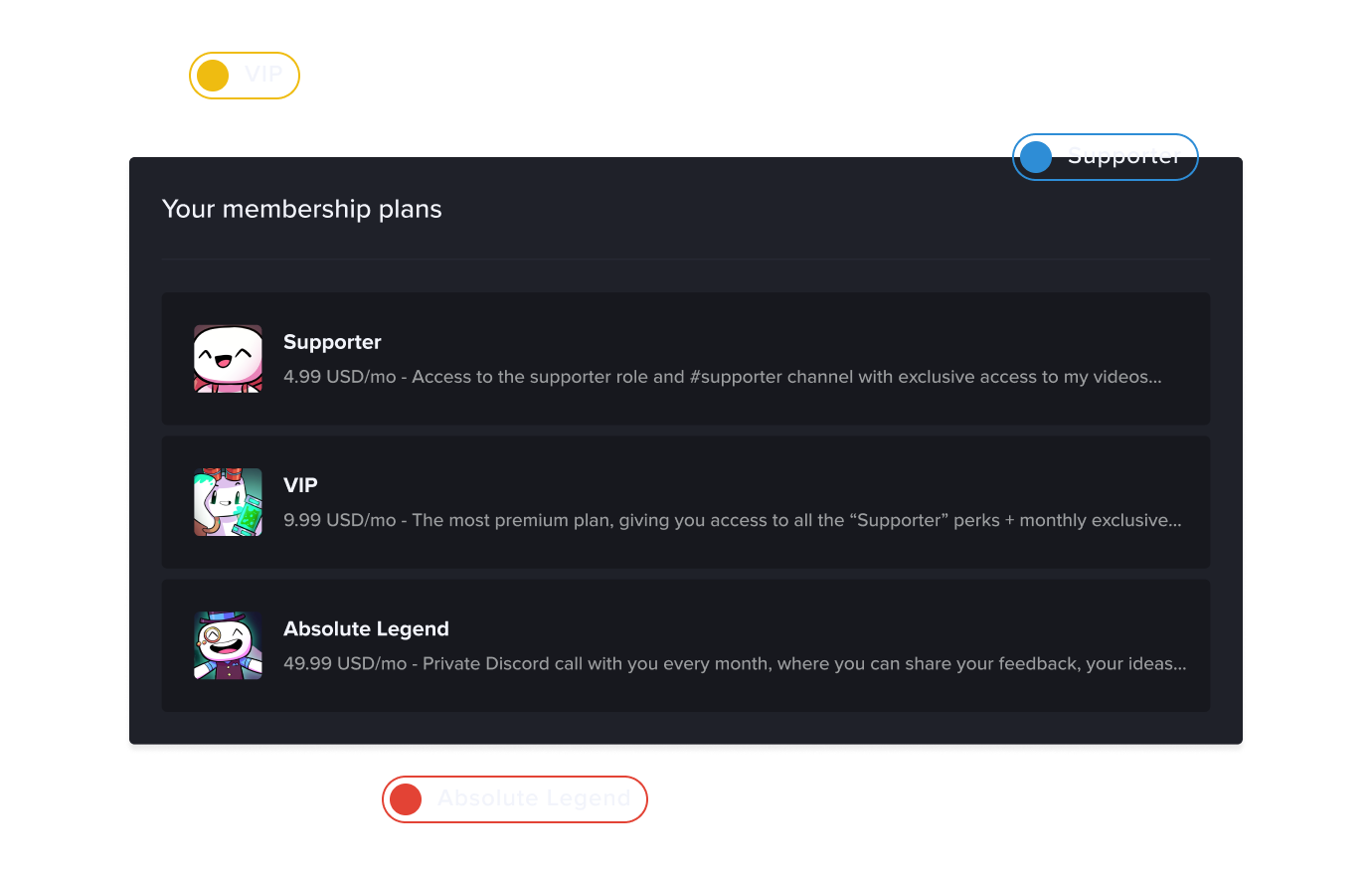 Earn an income with your Discord server
Create custom monthly subscriptions that your members can subscribe to in exchange for roles, access to private channels, and other perks.
The best moderation bot for Discord with plenty of other plugins
Add to Discord

Auto-moderation
Keep your server safe and clean thanks to a high-quality, customizable auto-moderator.

Custom Bot™
Customize your own bot by changing its username, avatar, and activity.

Giveaways
Keep your community engaged with Giveaways. Smoothly organize your Giveaways to reward users in your community.

Voice Recording
Record your voice as a nice mp3 file for you to save and store on your device.