ONLINE
Apollo
discord.py
All-in-one calendar app for Discord. Recurring events, automatic reminders, magic time zones, and one-click sign-ups.
Created By:
Asal# 1502
ArcaneVoid# 3419
Apollo
Gone are the days where you need an external calendar to keep track of events; Apollo can do it all!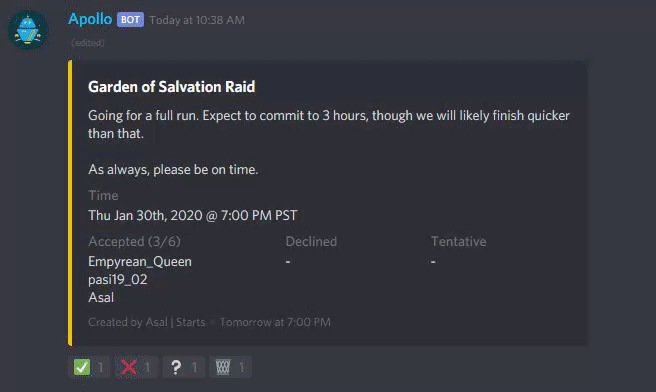 Notable Features
One-click sign ups
Automatic reminders
Recurring events
Start time is displayed in your local time zone; magic!
Intuitive time inputs
Multiple event channels to keep organized
Edit existing events
Lock down permissions for event creation and deletion with Discord roles
Want a quick demo?
Join the Apollo Discord server and head to one of the event channels.