Ralsei
The biggest and best, fun and friendly Discord bot based on DELTARUNE character, Ralsei! Fast, flexible and configurable.
---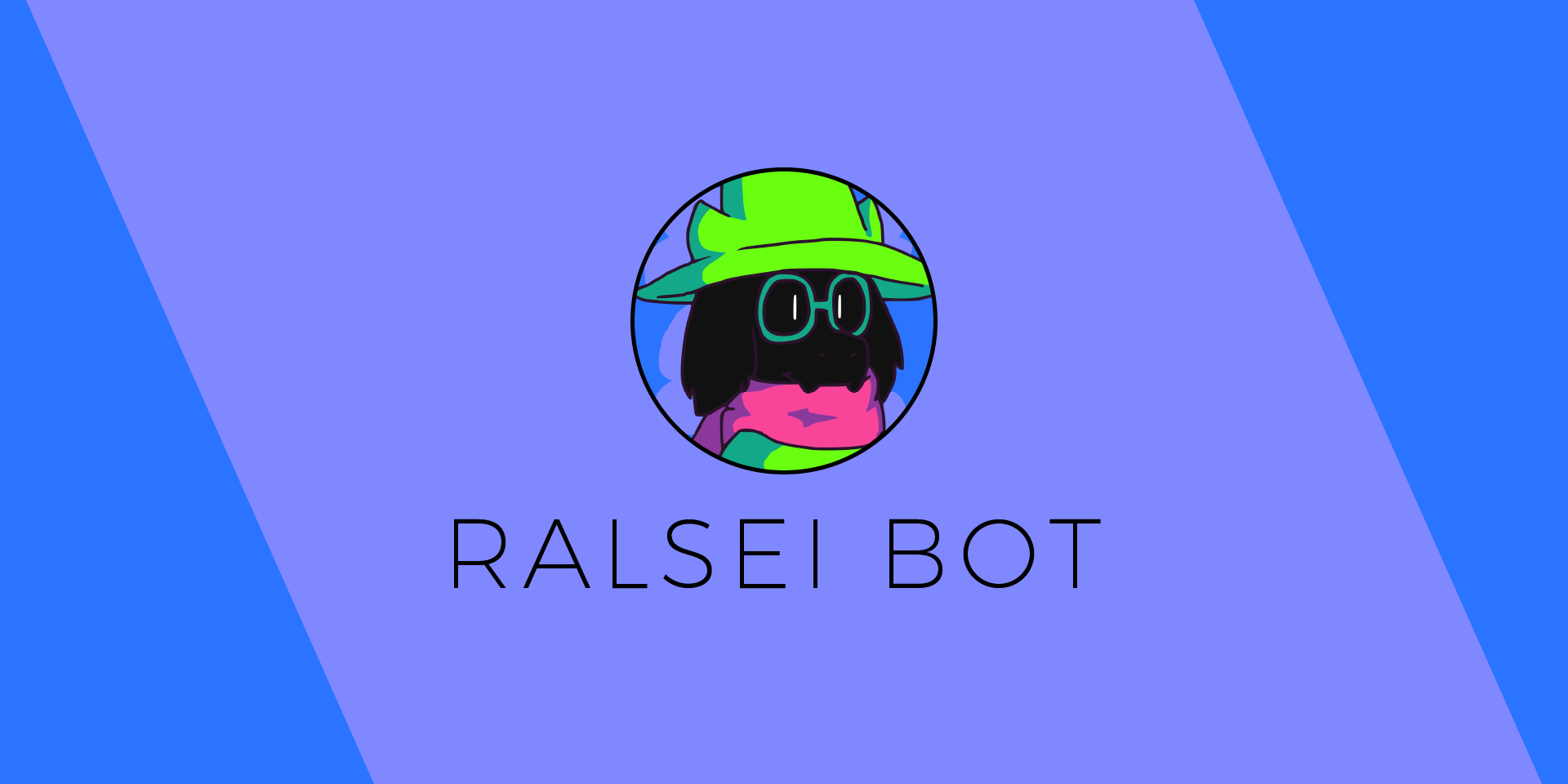 The Ralsei Bot is a Discord bot representing Ralsei, the Dark Prince of DELTARUNE.
You can talk to Ralsei by mentioning him (@Ralsei#1055.) Ralsei can also be summoned using the !ralsei command. A full list of commands can be found here.
But here's a few commands to get you started!

| Command | Action |
| --- | --- |
| !ralsei help | Gives you a link to the link above. It contains a full list of all our commands. |
| !ralsei hug | Makes Ralsei hug you (or someone else if you provide a name)! |
| !ralsei hello | Makes Ralsei say hello to you! |
| !ralsei cfg | Gives you the ability to change your server prefix! Read about how to use it on the website! |
This bot is certified not to take over the world. Nor your Discord server.
This bot is not affiliated with any other bot. We are not responsible for issues with bots that are not ours.
Uses Demirramon's Undertale Text Box Generator. Character designs by Toby Fox. Avatar by OmarTheNerd.