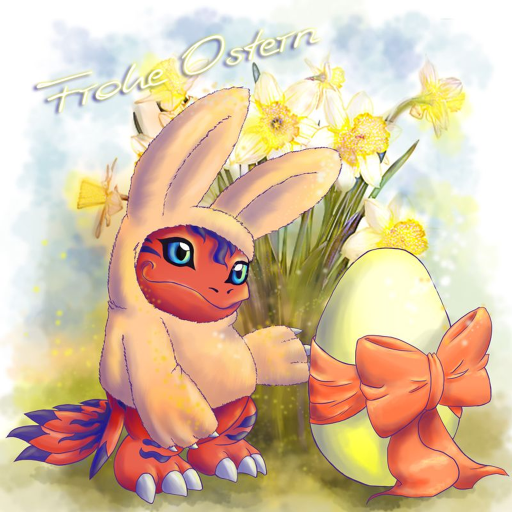 OFFLINE
Digimon Universe
Eris
Come explore the Vast 🌎 Digital World Whille ⚔️Battling Strong Enemies and ❤️ Taking care of Your Digimon.
Created By:
Yuuto# 9408
Digimon Universe
Digimon Universe, The first and Only Digimon related Bot that you'll ever need Digimon Universe is a discord bot project Based on the Digimon franchise that wants to give you lots of Fun The bot is in its Initial Dev Phase
Welcome to the global release of Digimon Universe!
Digimon universe is a Digimon-based discord bot project made from fans to fans
Features
Daily-Basis Updates
We work hard to bring an update to the bot every Day.
Global Database
You can access your Digimons in whichever Server you are.
Free to Use
You don't have to pay to use the bot it is free, forever!.
NEW
Colosseum System!
Battle in the colosseum to Level up your Tamer Level!
Guide
As soon as you invite the bot to your Server, you should use the command Start To start the registrations process. It'll ask you a few questions and you should answer them correctly, after registering, you are freely to battle in the Digital World or battle in the colosseum to level up your Tamer level which will increase your digimon's Max Level
Testimonials
First time I do bot evaluation so let's go. I have been following the project from the beginning and supporting its creator. Always testing, evaluating and opting for every improvement and every update so you can please all users who know or want to know the Digimon franchise. The bot has great aspects already known to keep functions familiar to the more experienced and experienced discord players. At the same time it is simple in its functions to facilitate novice players who have never used the right discord (both for games and controls). A bot that is constantly improving by its creator who is always asking and showing new updates to members to know if they like and what they want in the bot. To have this conviviality where the creator listens to his players and meets as much as possible all changes to continue and expand further. Even though the bot is in its infancy I am sure it has a great future ahead. Having a breeder who is determined to bring in all the possible improvements I will be here to continue testing, evaluating and opining as I want to keep playing this bot until the end.
#feedbacks