Imitator Bot
Procedurally make fun of members in your Discord server.
---
Imitator bot
Procedurally make fun of the members in your Discord server.
Features (&help)
Imitations
💬 Use the &imitate command followed by a username or ping to instantly get an imitation of that user.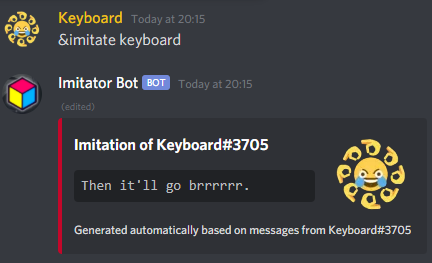 🤔 You know your friends well, don't you? Give &guess a try to see if you can match a user to the imitation!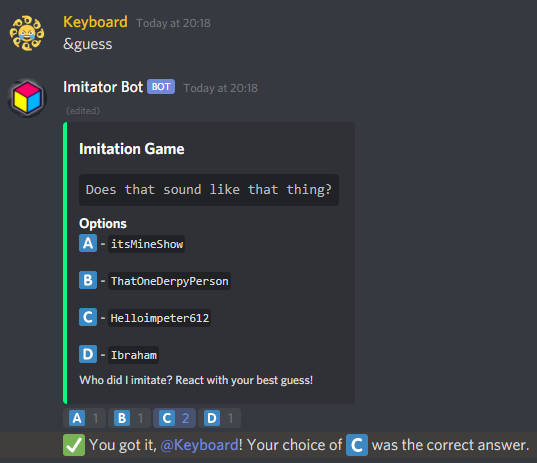 Fun
💕 Matchmake your friends and not-friends and a generate a pronounceable ship name to egg them on with.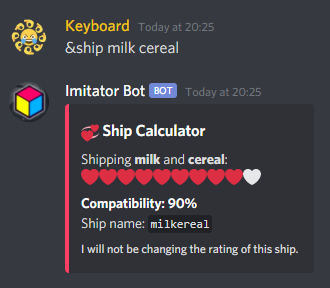 ඞ Confirm or question your suspicions with an Among Us copypasta. (Don't worry, you can &toggle any of these commands if they get spammy.)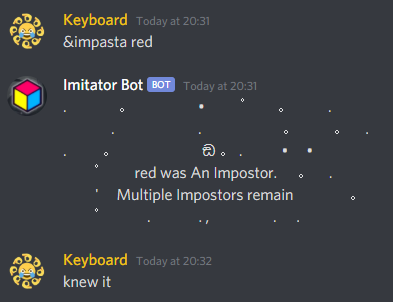 And much more on the way!
Let us know what you think and would like to see on the support server!
Come ooooon, what are you waiting for? Give that invite button a tap.