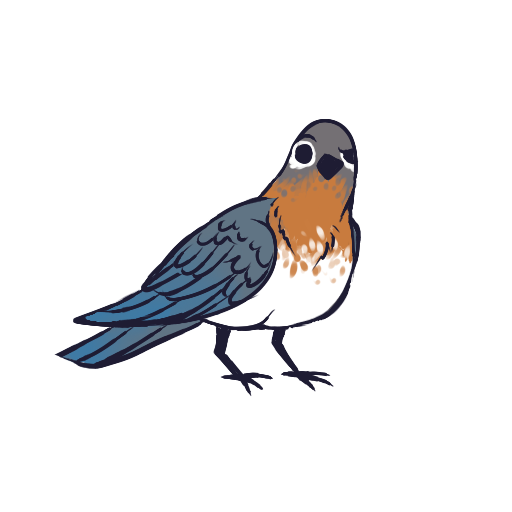 ONLINE
Birb
discord.py
Birb, a Discord bot that is designed to do everything! It runs commands i.e b!birb, b!randombirb, etc!
Birb Commands Prefix: User, b! - Mod, [email protected]
Created By:
jakeoid# 6284
Oxylibrium# 7680
Introduction
Birb is a Discord Bot created and serving users since early 2016! Its an attempt to serve as many features and options out to Discord Users as it possibly can, without lacking on quality. So many Discord users have already adapated Birb to their Discords, growing its userbase to that of over 9000 guilds/servers and 145 thousand users.
And I mean, what are you sitting there and waiting for? You should join our growing fanbase of Discords today! Invite Birb!
Features
Working uptime of atleast 99.99%! We've been online straight for nearly 6 months!
Joining & Leaving messages (with mentions!)
Ability to speak loads of different languages

b!locale set pr - Sets language to Pirate.
b!locale set en - Sets language to English.

Loads of fun commands..

b!birb - Posts random birb.
b!dog - Posts random dog.
b!cat - Posts random cat.

Steam, OSU! and other game integrations!

b!steam <user> - Search for a steam users profile!
b!osu <user> - Search for an osu! users profile!
b!mcitem <item> - Search for a Minecraft item!
b!mcachieve <text> - Generates a Minecraft achievement.

Anime & Manga searching!

b!mal <anime> - Search for information on an anime~
Invite
Birb doesn't require alot of permissions, however he will be limited in what he is able to do and can do if you don't grant him certain or all permissions. For the most optimal experience we recommend the full invite, however if you're just in it for basic and non-moderation related features, a minvite option is too offered.
Invite Birb with all (recommended) permissions? Simply click this button.
Invite Birb with minimal permissions? Simply click this button.
Downtime & Support
Birb is almost never offline, we're serious. However, if for someone reason you're having issues, you can head here and we'd be happy to provide you with some support and diagnose any problems that may be arising with your use of Birb.
If at any point you need assistance, type b!support in order to get a link to the Discord!