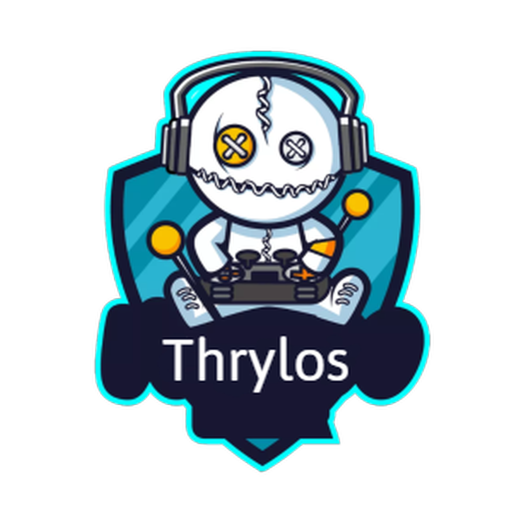 Thrylos
An epic multipurpose bot with many features!
---
Thrylos is a bot that has most of the features a basic discord server needs!
Most features are listed below:
Fun

say | Makes the bot say something!
pingmefather | Lmao, can't spoil it!
givecake | Gives a virtual cake to someone!
meme | Gets the spiciest memes from r/memes
cleanmeme | Gets the spiciest memes from r/cleanmemes
asciify | Asciifies your text!

Giveaways

gcreate | Creates a giveaway! (interactive setup)
gstart | Creates a giveaway! (quick setup)
greroll | Re-rolls the specified giveaway in the specified channel

Moderation

ban | Bans the mentioned user!
kick | Kicks the mentioned user!
purge | Deletes X messages in the current channel
unban | Unbans a user!
mute | Mutes a user!
unmute | Unmutes a user!
slowmode | Sets a slowmode for the current channel!
slowmodeoff | Removes a slowmode for the current channel!
nuke | Creates a clone of the channel and deletes the real one!

Economy

balance | Check someones balance!
withdraw | Withdraw some money!
deposit | Deposit some money!
shop | Check the shop!
beg | Beg some money!
buy | Buy something from the shop!
sell | Sell something you own!

Utility

prefix | Change the prefix for your server!
userinfo | Gives the info 'bout the user!
serverinfo | Gives info about the current server!
snipe | Snipes the last deleted message in the server!
devs | Get to know 'bout the devs of the bot!
leave_server | Leaves the current server!
qrcode | Generates a qrcode!

Music

join | Joins your VC!
play | Plays something!
pause | Pauses the current music!
resume | Resume a paused music!
stop | Stops the current music(irreversible)
leave | Leaves the VC(If joined)
np | Get the current song being played!
skip | Skip a song!
volume | Change the volume of the song!
So what are you waiting for? Invite Thrylos NOW!!!