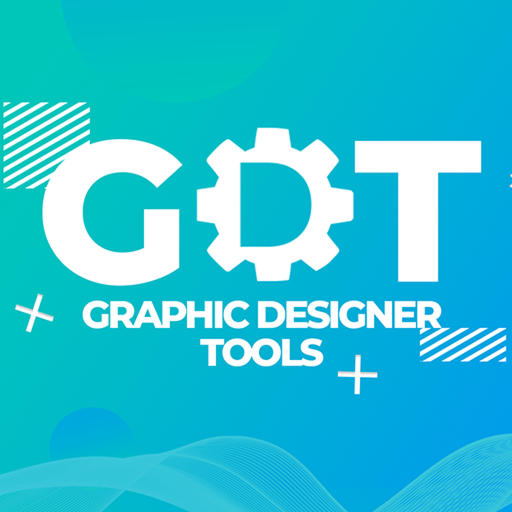 ???
GDT
discord.js
Receive helpful resources from our Graphic Designer Tools bot to enhance your designing workspace with tips & tricks!
Created By:
GabyTM | RO# 6463
fx# 0001
This Bot Powers the Following Communities:
Are you using 'GDT' and your server is on https://discordbots.org/servers? Send us a message on discord and we can add your server on the bot's page!
Arguments: (optional), [required]
| Command | Alias | Cooldown | User Permission | Description |
| --- | --- | --- | --- | --- |
| aliases | | 3s | | Receive a list of the commands aliases |
| color (random) | colour | 5s | | Receive the hex, rgb and hsv values of the latest color from colourlovers.com database or of a random color using the 'random' argument |
| font | | 5s | | Receive a random font from fonts.google.com |
| gradient (hex) (hex) | gr | 5s | | Receive a two colors gradient image from our database or create one with your values |
| hex [r g b/color] | tohex | 3s | | Receive the HEX value of a RGB or CSS color |
| icon [keyword(s)] | | 5s | | Receive multiple styles of icons on the iconfinder.com database |
| invite | support | 3s | | In case you want to invite me to your server or join my support server 😉 |
| news | updates | 3s | | See what's new on GDT |
| palette (random) | | 5s | | Receive the hex values of a random colors palette from colourlovers.com database |
| png | | 5s | | Receive a random selected image for our collection |
| rgb [hex/color] | rgb | 3s | | Receive the RGB values of a HEX or CSS color |
| prefix [prefix] | | 10s | MANAGE_SERVER | Set the bot prefix for your server |
| stats | | 3s | | Display some statistics about me |
| stock (keyword) | | 5s | | Receive a stock image from unsplash.com |
| suggestion [text] | suggest | 5m | | Use this command if you want to see something added / changed on GDT |
| texture | textures | 5s | | Receive a random texture image from pixabay.com database |
| tip [list/<id>] | tips | 5s | | Get the tips list or display one by it 'id' |
| vote | | 3s | | You can show your support by votting me on discordbot.org and as reward you will get access to the 'png' command |