The Impostor
ඞ The Impostor ඞ An Among Us bot for Discord with lots of fun commands! ඞඞඞඞඞඞඞඞඞඞඞඞඞඞඞ
---
Patreon
The Bot has a Patreon Page here: https://www.patreon.com/theimpostor Joining will give you access to certain commands!
Announcement Published
ඞඞඞඞඞඞඞඞඞඞඞඞඞඞඞඞඞඞඞඞඞඞඞඞඞ
Hello!
This is The Impostor Bot for Discord!
The Impostor is a Discord Bot Created by Baz!
It is a constantly updated python bot that had lots of fun among us commands!
For more information on The Impostor, go to this website:
By clicking the image below, you can upvote our bot!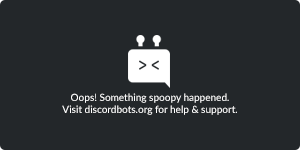 Copyright (c) Baz 2021 The Impostor - Among Us Bot for Discord
ඞඞඞඞඞඞඞඞඞඞඞඞඞඞඞඞඞඞඞඞඞඞඞඞඞ